There are over 500 Houston web design companies, most claiming to be the best, and you have to rummage through all to find the right one for your business – "Houston, we have a problem." To help make your search easier, we've analyzed the entire city and curated our list (in no particular order) of web design companies in Houston that actually do deliver the best quality custom work.

You may be thinking, what company in their right mind would advertise their potential competitors on their own website – does that not go against everything we've learned in business school?! We are confident in our ability to deliver excellence and high quality results-driven work, as we've done repeatedly for hundreds of happy clients.

Whether you choose us or one of our competitors, the end goal is to help you find a company that can understand your vision, discover solutions and then help get you where you need to be. We've used the most important factors while compiling this list to include only Houston's best web design firms. To name a few –
Their portfolio and references
Their own website
Their online search and social media presence
Their accolades and ranking across multiple platforms
So what does an optometry website tell us about its practice? Hours and location? Of course. A list of their services? Hopefully. But is that it? Shouldn't you be a hundred percent sure that if you choose one clinic over another, that you will be treated by a professional team of experts? Recognized among the best web design companies, we especially understand the impact that a well-designed website has on your leads and sales. A great optometry website is an indication of the quality of service and care that your patients will receive. Since you have the latest equipment and technology at your clinic, it only makes sense that your website should be up-to-date as well.
Don't take my word for it, just ask yourself how often you've opened up a business website and then decided to choose their competitor because it either loaded horribly slow, couldn't be accessed on your mobile device or just looked very unprofessional? We've collected a few examples of websites, in no particular order, that have been designed well and follow the basic laws of conversion. Feel free to use this article while coming up with a new creative web design for your practice, or simply to note down what your website is currently lacking.
1. 71Three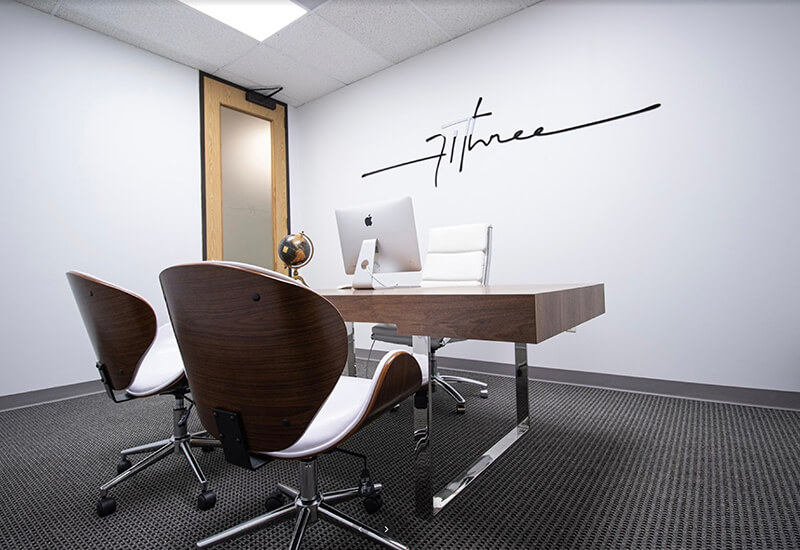 We aren't tooting our own horn simply because this is our website – we actually are regarded as one of the best Houston web design companies by many platforms (UpCity, LeadingThree, Thumbtack, Expertise, etc.). Even colleagues from our industry often refer their clients to us if it's something that they cannot handle or need assistance with.

Our client and project list is very vast, e.g. we've created complex apps similar to Uber & Tinder, some of our clients earn over 1B+ in annual revenue and we've even partnered with hundreds of small and midsize companies to enhance their websites.

Our work speaks for itself, so enough tooting! Let's find out if we're a good fit for one another.

(713) 489-6979 | hello@71three.com
2. OWDT
OWDT, founded by Kyle Mani, is one of the top web design firms in Houston. Their process is well-structured and their work quality is top notch. OWDT has worked with renowned clients such as BP, NRG Park, Hoover-Ferguson & Forbes.

Have a glance at their work and see for yourself – https://owdt.com/
3. ChaiOne
ChaiOne, an elite Houston web development company founded by Gaurav Khandelwal, who is well known throughout Houston for his business acumen. They develop solutions for large enterprises, focusing on industrial use cases such as nuclear power, refineries, warehouses and the like. Their notable services include interaction design, mobile development and much more.

They may be a good fit for you, especially if you're in the market for an enterprise solution – https://chaione.com/
4. Pennebaker
Pennebaker, founded by Ward Pennebaker, is one of the oldest branding and marketing firms in Houston – they've been around since approximately 1986. Their client list includes companies such as Schlumberger, BP & ExxonMobil.

Do you think Pennebaker could develop a detailed digital strategy for your business? Take a look – https://pennebaker.com/
5. LaPraim
LaPraim, founded by Ricky LaPraim, understands how important the User Experience & User Interface is for a company's website design. Like 71Three, LaPraim also pays attention to detail and it shows in their craftsmanship.

If you value aesthetics, then you should definitely drop them a line – https://lapraim.com/
Top Web Designers in Houston
Houston is home to over 7,000,000 people. We are proud to have people from a wide variety of cultures and backgrounds – there are over 150 languages that can be heard throughout the city.

If originality is not important to you and your budget is on the lower end, then you will probably have better luck working with a local freelancer or a smaller web design company in Houston. However, if you care about quality and if you truly want to improve the digital positioning of your company in this competitive landscape, then this list will save you some time.

Once you've narrowed down a couple of firms that you feel would be a good fit, here is a list of 14 intelligent questions to ask when partnering with a web design company.